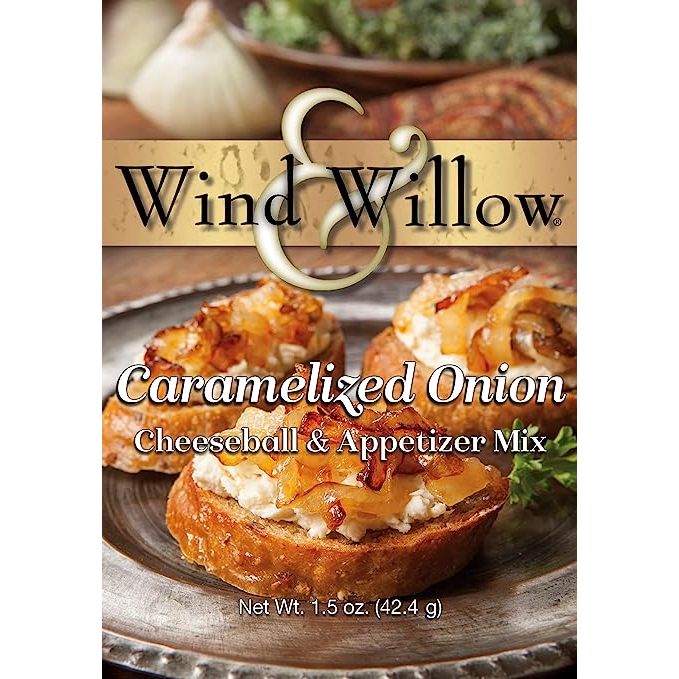 Wind & Willow Caramelized Onion Cheeseball & Appetizer Mix
The sweet and savory combo is hard to resist! Simple ingredients create a spectacular appetizer!  Taste great on a baguette loaf, baked potato and even sandwiches.  The possibilities are endless.
Ingredients: onions, cane sugar, brown  sugar, sea salt, onion powder. 
ToppingK onions, fire roasted onions
Net Wt. 1.5 oz.