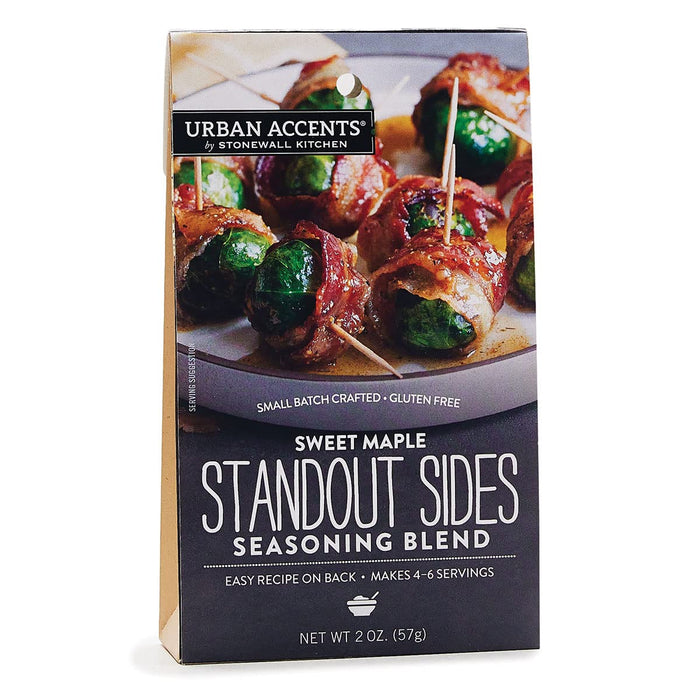 Urban Accents Sweet Maple Standout Sides Blend
Deck out your bacon and brussels sprouts while delighting your taste buds with this maple and black pepper blend. 
                                      Gluten Free     Small Batch Crafted
Ingredients: brown sugar, sugar, maple sugar, salt, natural flavors, black pepper, sage, ginger, paprika, fennel, thyme, nutmeg. 
Net Wt. 2 oz.