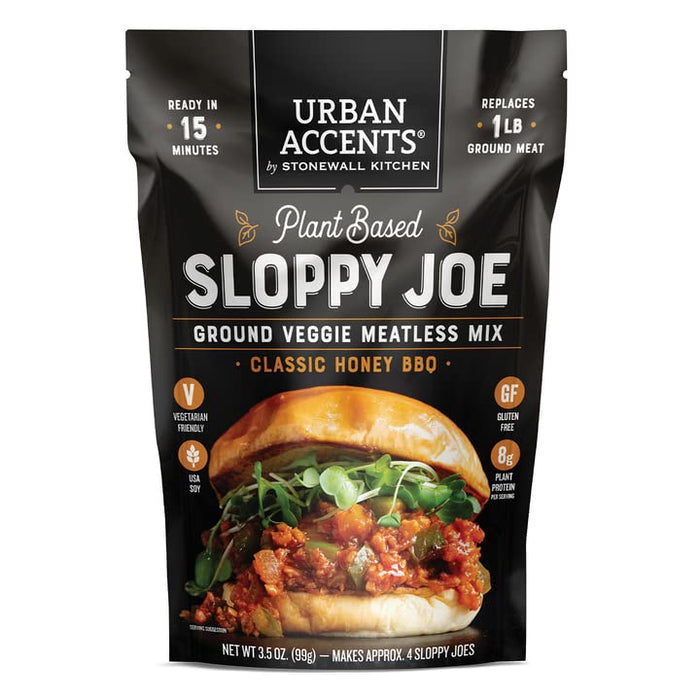 Urban Accents Plant Based Sloppy Joe
This classic sloppy joe mix replaces 1lb of ground meat and is ready in just 15 minutes. Add the plant based meatless mix to a bun with greens and cheese for an easy & satisfying bite.
Sweet and smokey, the plant protein is infused with a seasoning blend containing chipotle chili peppers, garlic, honey and natural smoke for a classic honey BBQ flavor sloppy joe.
                        Gluten Free    Vegan Friendly      USA Soy  Plant Protein
Ingredients: Textured soy flour*, granulated honey (sugar, honey), chipotle chili peppers, garlic, salt, onion, oregano and natural smoke essence 
* Contains bioengineered food ingredients  
Allergens: soy