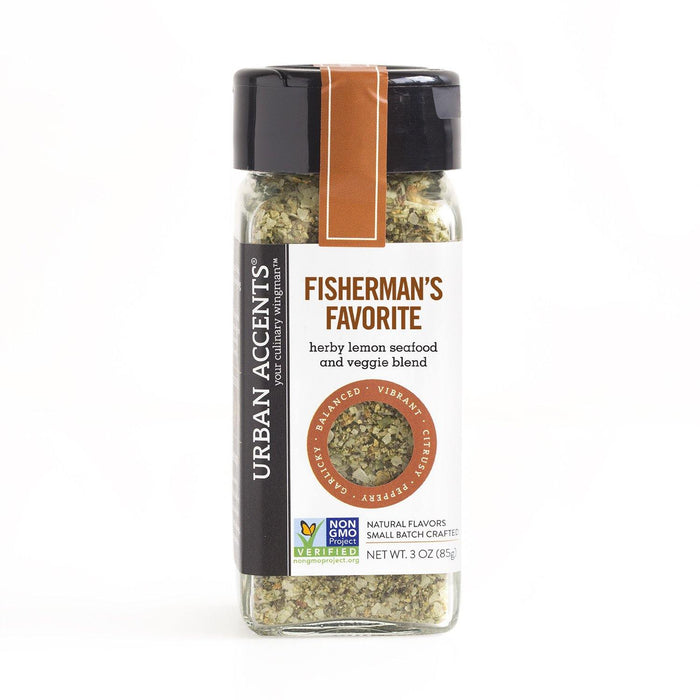 Urban Accents Fisherman's Favorite Spice Blend
This savory fisherman's wharf seasoning blend of herbs and spices has a lemon and pepper base that is coarsely ground with flake salt, green onions, garlic and parsley.
Created for seafood but also taste great on veggies, eggs and poultry.
Ingredients: Salt, black pepper, dehydrated garlic, white onion, lemon peel, parsley, green peppercorn, green onion, and less than 2% soybean oil added as a processing aid.
Net Wt. 3 oz.