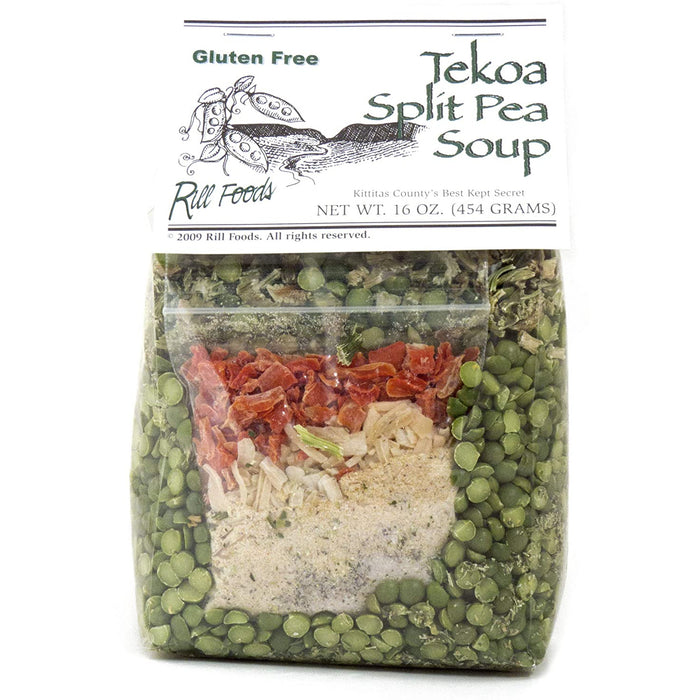 Rill Foods Tekoa Split Pea Soup
The Tekoa Split pea is your all around traditional split pea and ham soup that grandma used to make. Read the ingredient list and you'll see that there is not much in this soup, it's the wholesome, quality ingredients that make is to delicious.
Made in a family owned business in Central Washington State.
Ingredients: split peas, dehydrated celery, dehydrated carrots, onions, herbs & spices, Real Salt & black pepper.
Contains n artificial flavors, preservatives or add M.S.G
Net Wt. 16 oz.