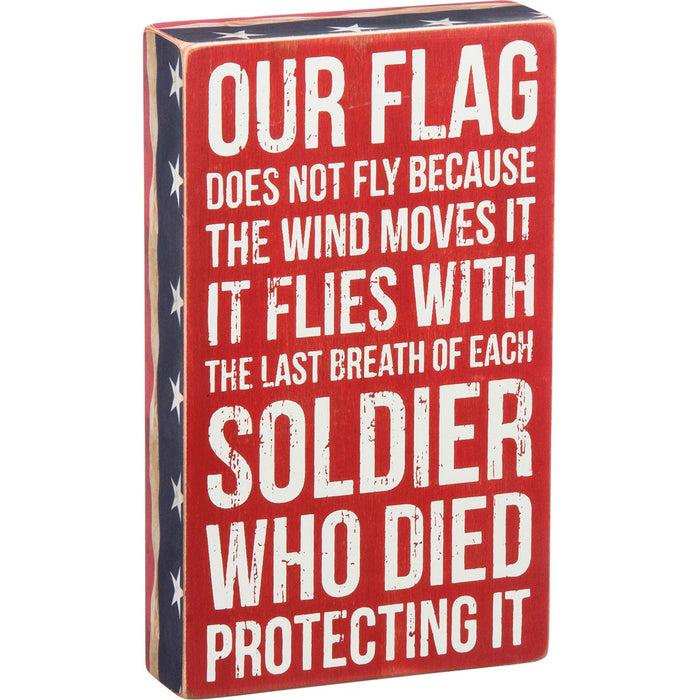 Primitives By Kathy Our Flag Box Sign
Patriotic themed distressed wooden box with stars and stripes.  Features white lettering on a red background with the sentiment,
"Our Flag Does Not Fly Because The Wind Moves It - It Flies With The Last Breath Of Each Soldier Who Died Protecting It."
This piece can be easily hung or can stand by itself.
Made of wood and paper
Dimensions: 6" x 10" x 1.75"