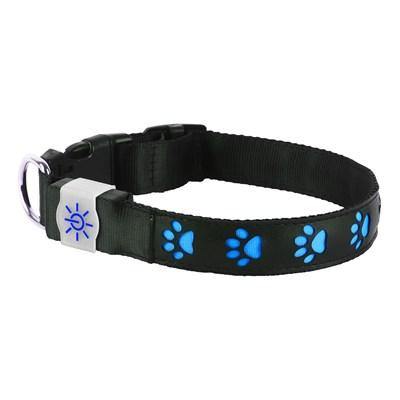 Night Scout Illuminating USB Rechargeable Dog Collar
Reinforced and adjustable nylon collar lights up so pets can be seen, providing nighttime safety or outdoor fun.
Available in three sizes for Small (10-14 in), Medium (14-20 in), or Large dogs (18-26 in),
Available in two colors - blue or pink.
The rechargeable micro USB port guarantees ease of use and provides reliable illumination in varying weather and environments.