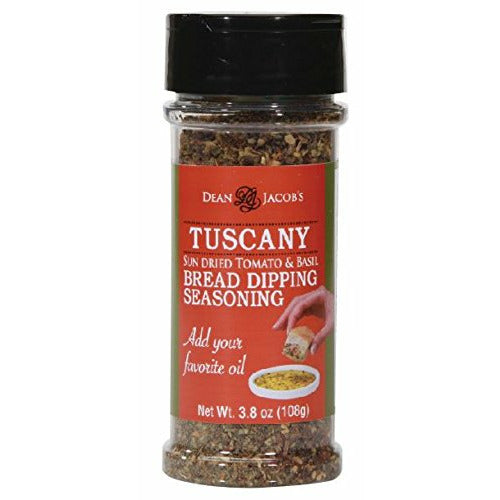 Dean Jacob's Bread Dipping Seasonings In Shaker Bottles Tuscany
This Tuscany blend with sun dried tomato and basil bread dip seasoning mixed with your favorite olive oil, makes for a delicious bread. 
Ingredients: salt, dehydrated garlic, dehydrated basil, dehydrated tomato, dehydrated green bell pepper, soybean oil, dehydrated parsley.
Net. Wt. 3.8 oz.