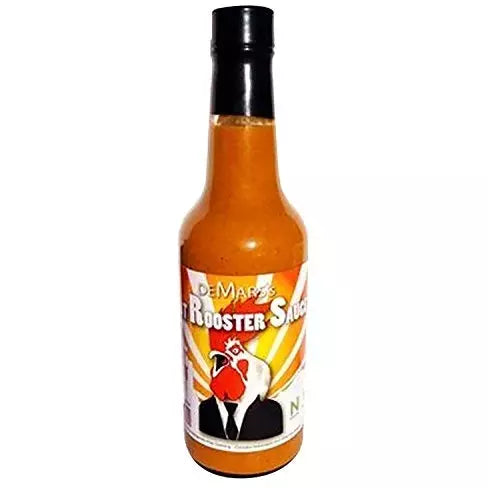 De Mars's Hot Rooster Sauce
Gourmet Hot Sauce! Key ingredients include,: Fresh habaneros, garlic, and curry.  We also use an olive oils base that gives the sauce a smooth flavor and makes it excellent to cook with.  Just a few drops on your favorite dush will have you screaming,                                                                              "It's Cluckin Awesome!"
                                                 Made in Washington State
Ingredients: hot peppers, tomato ketchup (tomato concentrate, sugar, distilled vinegar, salt, dehydrated onion, spices, natural flavor). distilled vinegar, water, extra virgin olive oil, garlic, chili powder, curry powder, salt, black pepper. 
Net Wt. 10.5 fl. oz.