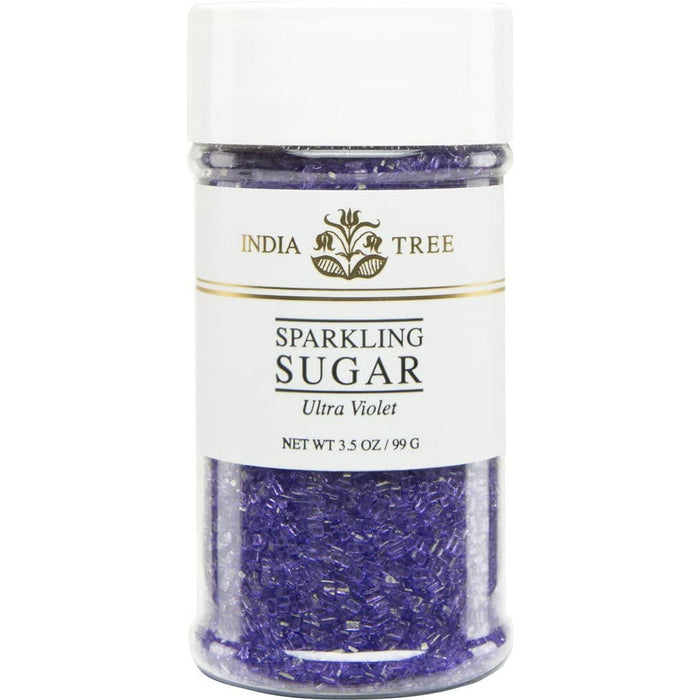 India Tree Sparkling Sugar Ultra Violet
A dazzling sparkling sugar that looks and taste great on cookies, cupcakes, ice cream and any other tasty treat you want to add it to.
                                                             Kosher
Ingredients: cane sugar crystals, red 3, blue 1, food grade carnauba wax
Available in two sizes: Small Net Wt. 3.5 oz.