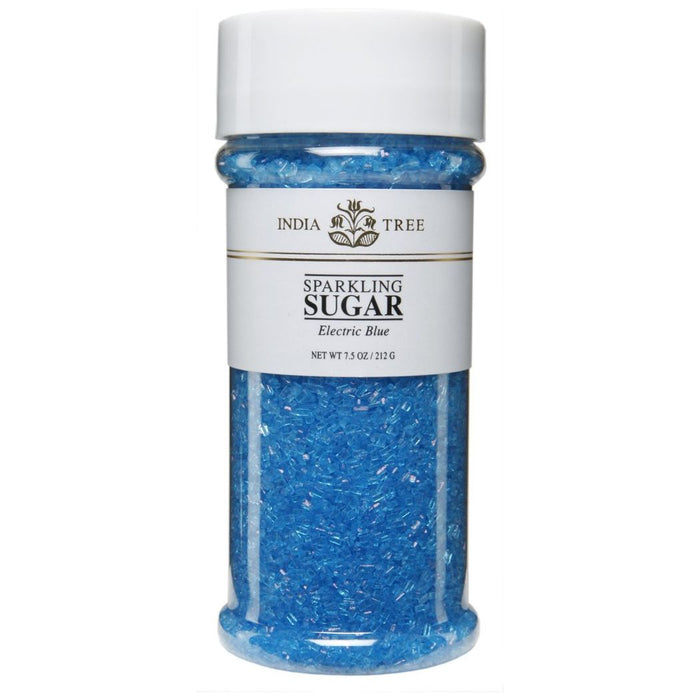 India Tree Sparkling Sugar Electric Blue
dazzling jewel-like colored sugar with an extra-large grain size, which tends not to change color or break down at high temperatures. Add sparkle to holidays and other festive occasions with India Tree sparkling sugars. 
                                                            Kosher
Ingredients: cane sugar crystals, food grade carnauba wax, blue 1.
Net Wt. 7.5 oz.