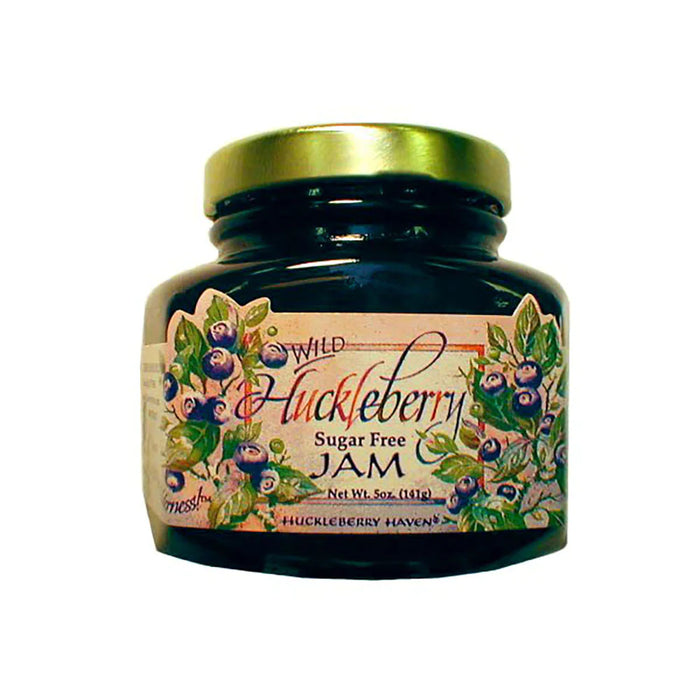 Huckleberry Haven Huckleberry Jam Sugar Free 5 oz.
Made with fresh Huckleberries grown in Montana the best Huckleberry territory.  This is made without sugar.  Enjoy the deliciousness on toast, scones and ice cream. 
Made in the USA
Ingredients: Wild Huckleberries, grape juice, sugar free pectin, sucralose.
Net Wt. 5 oz.