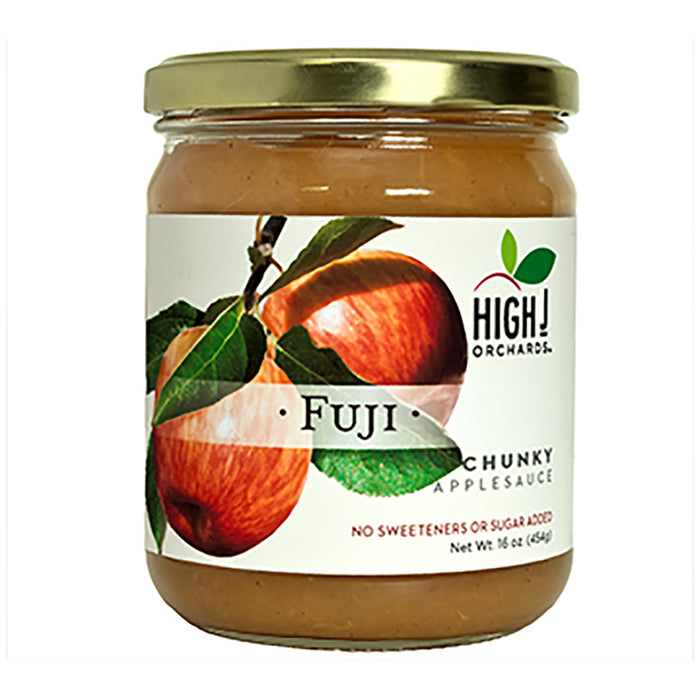 High J Orchards Fuji Chunky Applesauce
Made from delicious top grade Fuji apples using a family recipe. It has an old-fashioned, chunky texture, a crisp, clean flavor. Enjoy knowing it is made only with apples picked at their peak of sweetness. 
                                  Made in the Pacific Northwest
                     Non GMO     Gluten Free      No Sweeteners or Sugar Added
Ingredients: Fuji apples, lemon juice, salt
Net wt. 16 oz.