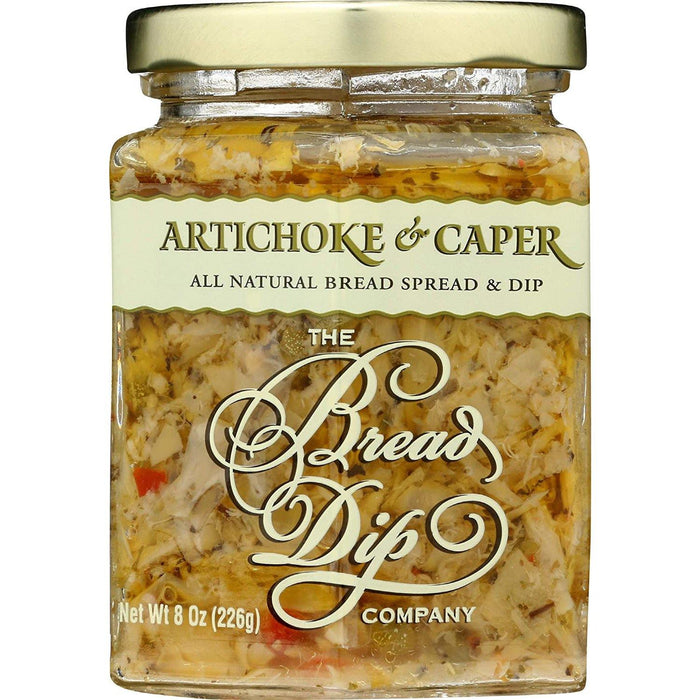 The Bread Dip Company Artichoke & Caper Bread Spread and Dip
Artichoke and Caper Bread Spread and Dip - This all natural Bread Spread and Dip combines tender Artichokes, Lemon, Capers, Garlic, Herbs, Spices with Extra Virgin Olive Oil.
Suggestions for using: Top of fish or chicken and bake. Create an amazing pizza. Spread on favorite sandwiches and saute into fresh vegetables.
                                  All Natural  Made in Washington
Ingredients: artichokes, canola oil,  extra virgin olive oil, lemon, capers, garlic, herbs and spices.
Net. Wt. 8 oz.