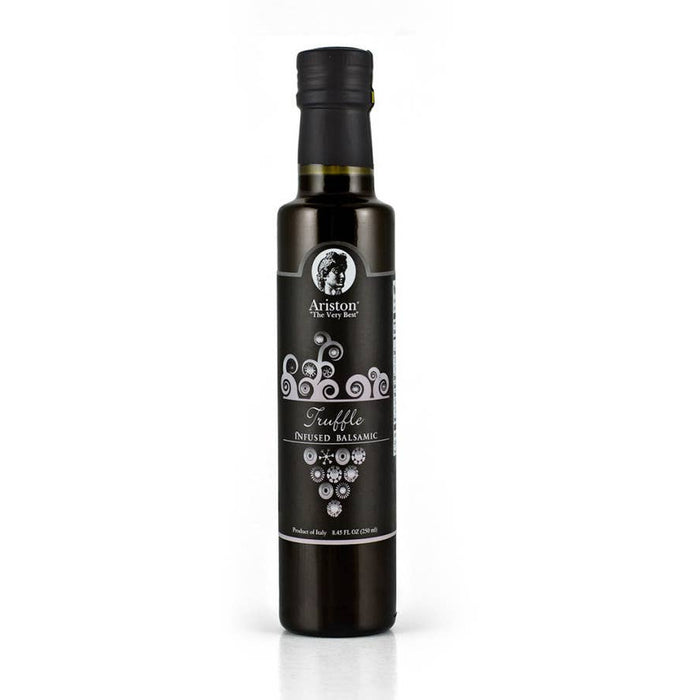 Ariston Specialties Truffle Infused Black Balsamic Vinegar
Truffles are known for its rich and earthy flavors that lends a distinctive experience to the palate. Combine this with the playful acidity of true balsamic vinegar and you've got a life-changing combination and food experience. Drizzle this delicious Balsamic over a rocket salad, fish, meats, mushrooms, risottos, green beans and asparagus.
The flavor is sweet and complex with slight aromatics of oak and earthy flavors.
                                            Gluten Free   GMO Free
Ingredients: cooked grape must, wine vinegar, truffle aroma.
Contains Naturally occurring sulfites
Product of Italy       8.45 Fl. Oz.