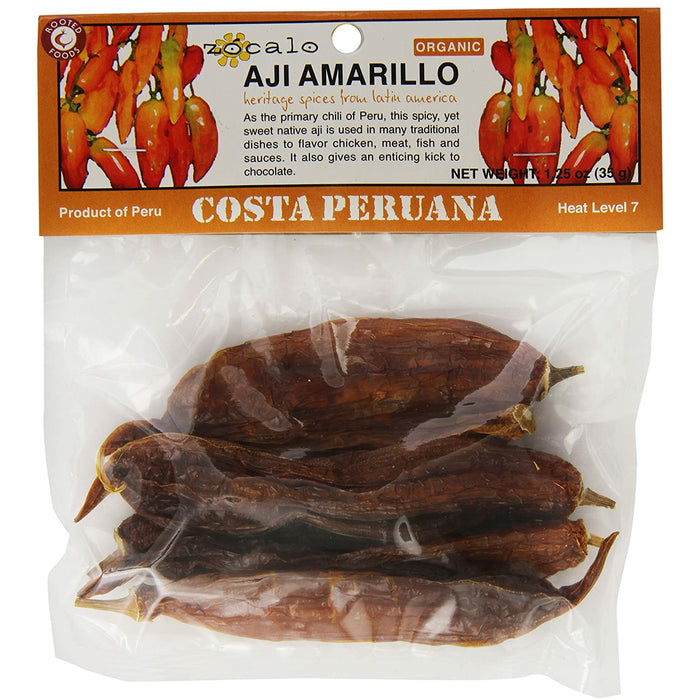 Zocalo Aji Amarillo Pods Organic
 One of the most popular chilis in Peru, this spicy yet sweet aji is used to flavor chicken, meat, fish, sauces, and even chocolate.
                            Organic         Heat Level 7   Product of Peru
Ingredients: 100% organic Amarillo chili, no artificial colors or flavors.
Free of soy, wheat, gluten, dairy, peanuts and tree nuts.
Net Wt. 1.25 oz.