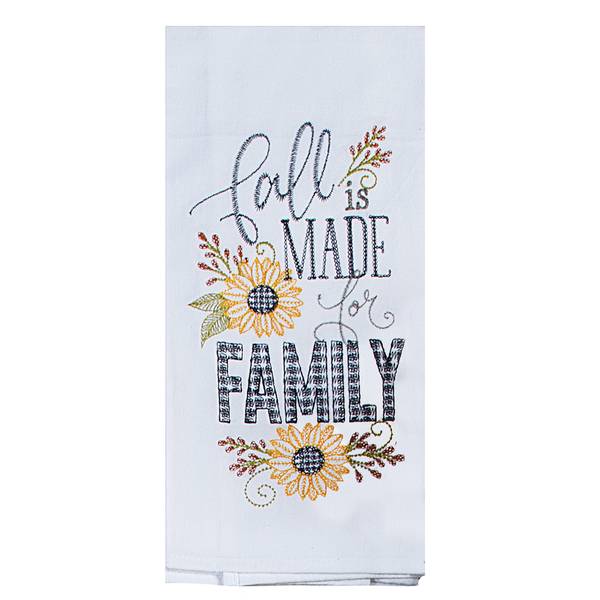 Kay Dee Designs Fall Flour Sack Towel Fall Is Made For Family
These charmingly detailed flour sack towels with beautiful embroidery will make pretty accents for the kitchen. Specifically designed for drying glassware however, it is lint free which will allow it to be an asset in baking fall treats. The attractive colors make great accents colors for any kitchen.
 These flour sack towels are oversized, quality flour sack towels are krinkle-textured to create extra surface area fore maximum absorbency. Pre-washed and pre-shrunk for long lasting quality and appearances with a cotton loop for hanging. 
Fall is Made For Family: Features gold flowers with fall color accents and "Fall is Made For Family" Sentiment on the front.
Material: 100% Cotton   Dimensions: 17.5" x 28"   Sold as a set