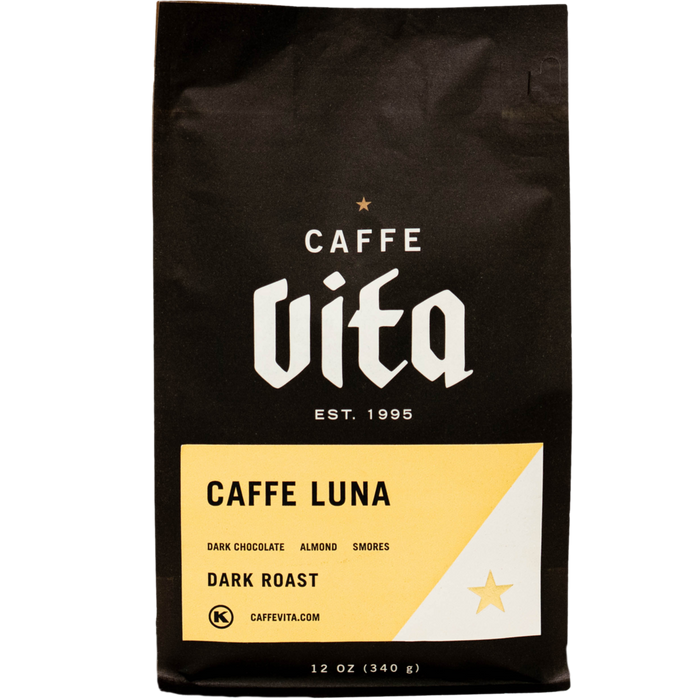 Caffe Vita Caffe Luna Whole Bean Coffee
This French roast coffee has robust aromas of bittersweet chocolate and dried fig,complimented by flavors of vanilla and maple. Full-bodied with a milk acidity and a lingering finish.
Caffe Vita coffees are roasted  Seattle, WA .  They take pride in being farm direct and work with farmers who are committed to using sustainable practices.  All beans have a single origin.
12 oz. Whole Bean