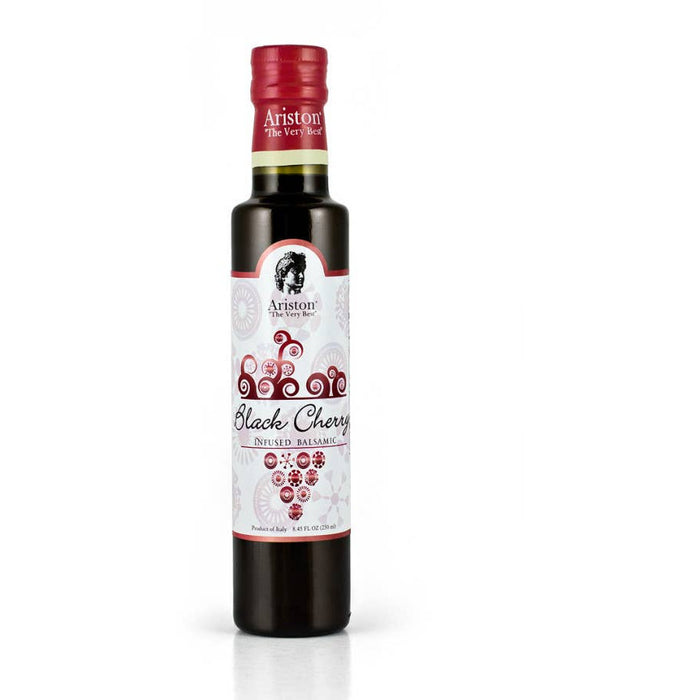 Ariston Specialties Black Cherry Infused Balsamic Vinegar
Imagine cooked grape musts from the most suited Italian varieties, fermented together with 100% Italian Red Wine Vinegar.  Feel the magic of a minimum 60 days maturity time in OAK barrels…  This Quality is sweet with balanced zest and slight aromatics of oak. Taste the natural fruit (Black Cherry) must infusion, that take this Balsamic Vinegar to a whole new and refreshing level.
Gluten Free   GMO Free
Ingredients: cooked grape must, wine vinegar, concentrated grape must, concentrated cherry juice, cherry flavour
Contains sulfites
8.45 Fl. Oz.