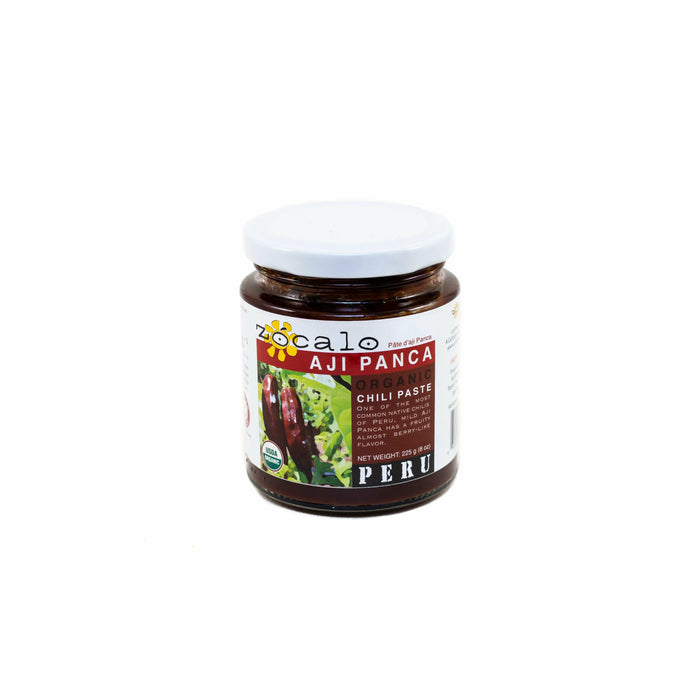 Zocalo Aji Panca Organic Chili Paste
One of the most common native chilis of Peru, mild Aji Panca has a fruity almost berry-like flavor. The aji panca chili is a spicy yet sweet traditional Peruvian ingredient often used as a base with sautéed onions, garlic and herbs and used to flavor chicken, fish, pasta and rice .
                                            Product of Peru        Organic 
                                            No artificial colors or flavors
Ingredients: 100% organic panca chili, water, citric acid. 
Net wt. 8 oz.