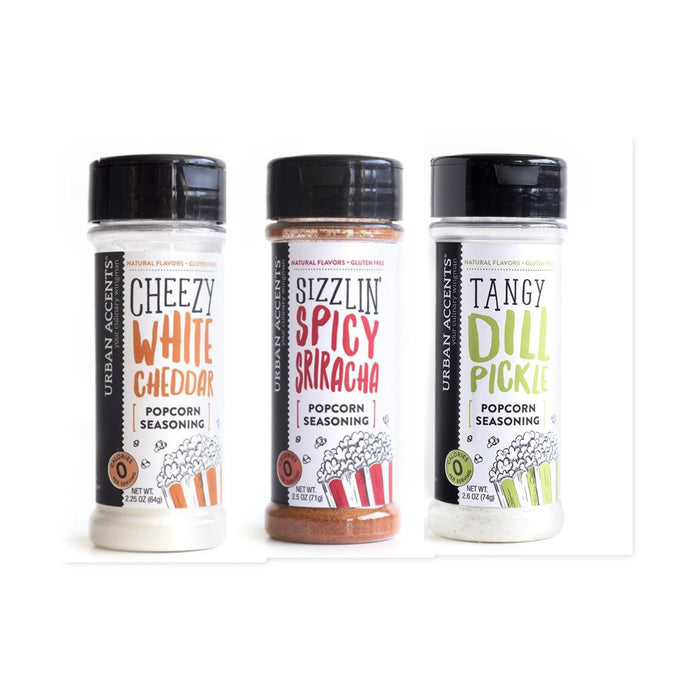 Urban Accents Popcorn Seasonings White cheddar, Spicy Sriracha and Dill Pickle Variety Pack
Enjoy this tasty combination pack of Cheezy White Cheddar, Sizzlin' Spicy Sriracha and Tangy Dill Pickle on popcorn, corn on the cob and many other options. 
 White Cheddar A great way to add flavor to your popcorn. Net Wt. 2.25 oz. 
Spicy Sriracha adds an extra little kick to your popcorn, potatoes, and pizza.
Net WT. 2.25 oz.

Dill Pickle Enjoy the taste of  tangy dill flavoring on your popcorn.