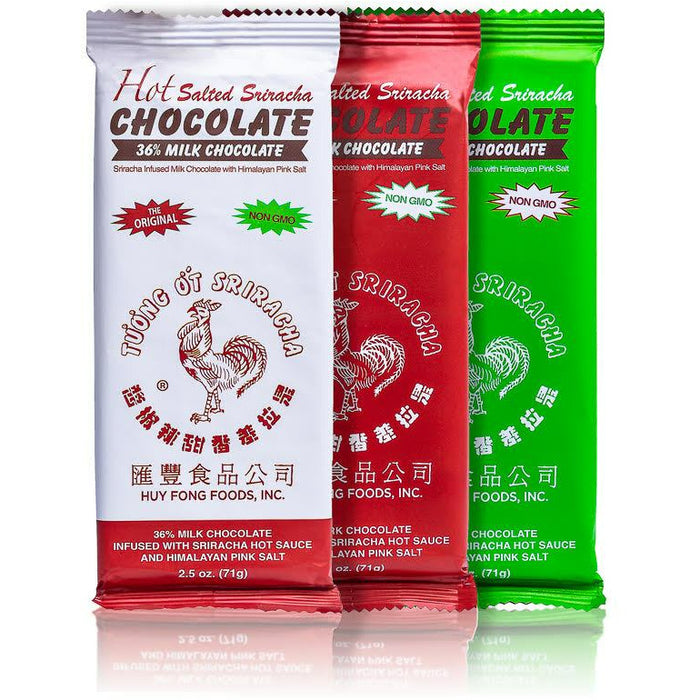 Hot Salted Sriracha Chocolate Combo Pack Milk Chocolate, 55% Chocolate and 70% Chocolate
Great gift idea for everyone who likes chocolate and spicy foods.  These Sriracha infused chocolate bars with Himalayan pink salt are incredibly tasty.  While enjoying the chocolate the sriracha slowly spreads over your taste buds like a  symphony of taste combining healthy pink Himalayan salt, responsibly sourced cacao and the heat of Huy Fong Sriracha.
Warning; This chocolate is uncontrollably hot and may cause sweating and happiness. 
Made in the USA   Non GMO