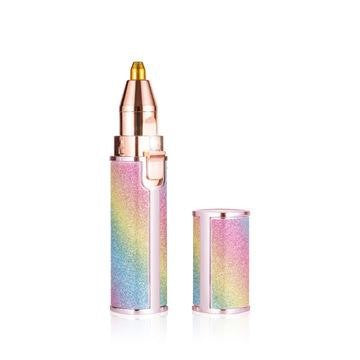 Funky Rico 2 In 1 Glam Stick
3 in-1 MULTI-FUNCTION MICROPHONE: This karaoke microphone is not just your typical microphone; it can be paired through Bluetooth with any smartphone to function as a wireless microphone and speaker. You can even record songs and sounds and it can also be used as a power bank to charge your phone.
Crisp sound quality: This microphone is equipped with built-in high quality speakers; it is designed with three layer filter nets that minimize noise and static. Its dual speakers produce excellent sound while singing or playing music. This microphone provides wonderful and truly immersive karaoke experience through 360 degrees sound projection.
Highly compatible: This microphone is compatible with Android and Apple iOS devices! Simply search your favorite songs on YouTube or any other popular music/singing channel, then you can instantly turn your device into a karaoke machine anytime! 
Rechargeable power bank: This wireless microphone is equipped with rechargeable high quality and long lasting battery that can last up to 8 hours of playing and karaoke fun unplugged.  It can also be used as a power bank charger for your phone in case of battery shortage. Quickly charge via the included USB cable.
Simple and easy to use with buttons that can adjust the Treble, Bass, Echo and the Volume of your choice. It also has a Music button that turns your microphone to MP3 player that lets you play music directly through the speaker via Bluetooth or with a USB cable.